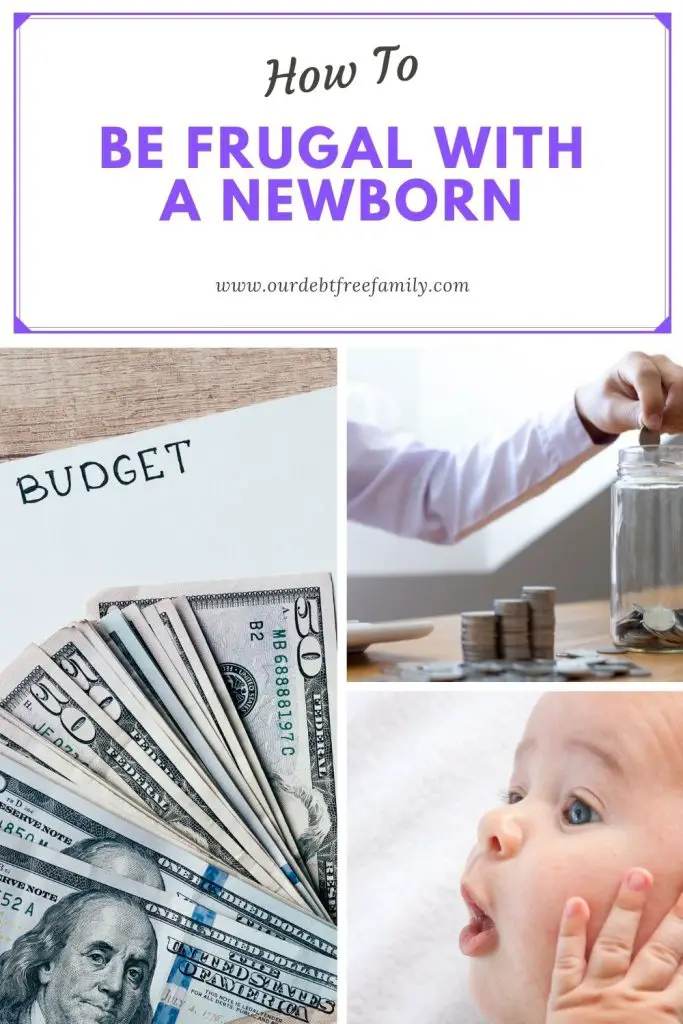 There is no doubt that having a baby absolutely changes your life. It is a challenge to adjust to such a huge change and maintain progress on financial goals, let alone stay on budget. Needless to say, our monthly budget has been looking rather neglected and ignored recently. This has led us to look for ways to be frugal with a newborn and make the most of our money.
Is It Possible to Be Frugal With a Newborn?
The biggest cost for our family since having a baby has been food. Sometimes you are just too exhausted to cook. So, we wind up ordering food or hitting the drive thru so that I can continue working or tend to a crying child. It's understandable and we've tried to not be too hard on ourselves for it. But it is money wasted and that will always bother me.
That being said, it is possible to be frugal with a newborn. You simply need to find where your problems areas are and focus on improving there to be successful at it. Here's how…
How to Be Frugal With a Newborn
There are a few steps you need to take to being able to be frugal with a newborn. Frugality is more than just looking for the best deal or pinching pennies. You have to consider long-term wear items and contributing financial factors.
As I just mentioned, you need to be able to identify what your problem areas are. For us, we overspend on easy food. Think about how you can resolve the issue. For example, our family sticks to our grocery budget better if we meal prep and plan. It takes a little additional time but it will save us hundreds per month. Similarly, when our newborn starts eating different foods, we will make her meals as well to help save money.
Invest in quality items. Like I said, frugality isn't all about pinching pennies. If you are going to use an item every single day or with your children in the future, spend a little extra money. It will keep you from having to buy it again. You may even be able to resell it once you're done using it.
Hit the consignment shops. Buying secondhand clothing and other items is a great way to be frugal with a newborn and kids in general. They outgrow their clothes and toys so fast, so why spend a ton of money on those things? Not to mention, some stores will allow you to sell your child's items for a store credit or cash.
Don't stress experiences now. Until they are older, you shouldn't spend too much money on experiences for your child. Of course, you want to have those memories but they won't remember much. As a newborn, they won't remember anything. Save your money and put it aside for creating memories when they're a bit older.
These are just a few things we've discussed that will help us be more frugal with our newborn and stay on track. What are some of the ways you have saved money with children?
Read More