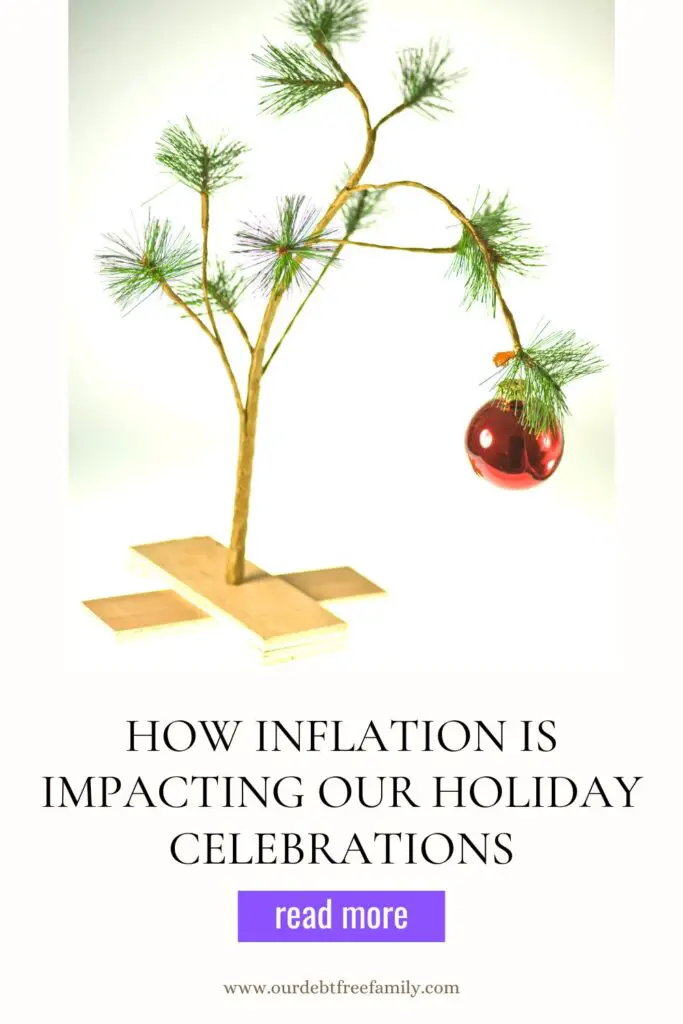 Inflation is hitting everybody hard this year. Prices are through the roof. In fact, the price of turkey alone has gone up 23% in the last year. Eggs? 35%. So, getting together for large meals with all the traditional foods may be a bit more difficult this year. Here is how it will impact our holiday plans.
Inflation: A Look At The Numbers
While many government officials have been hesitant to use words like "recession" and "inflation" when speaking about the United States economy, everyone is feeling it.
Though the upbeat song in the video above makes you feel a little less anxious about it, the rise in cost of everyday essentials is crippling some families in the U.S. When it comes to celebrating the holidays this year, things are looking very different. People are swapping out their big turkey dinners for something a little cheaper. In some cases, they may choose to skip the big gathering altogether.
Here is how inflation is impacting our holiday plans.
How Inflation Is Impacting Us
This year, we aren't going to be doing any extensive travel around the holidays. That is the biggest change that will be happening. However, we are also making some changes to our typical menu for Christmas.
Our family typically does a turkey and a ham on Christmas. This year, I am hosting the holiday gathering at my house. We are likely going to only do one main course protein. Sides and other items will be decreased this year as well. After all, it is only one meal. How much do you spend on your weekly dinners?
Tips For Your Family To Beat Inflation
As mentioned in a previous blog post, household debt is at an all-time high in the U.S. For people like us trying to avoid racking up credit card and loan debt, this is simply not an option. How do you still enjoy the season without breaking the bank?
Change the menu. While turkey and ham are the traditional main course items during the holidays, consider changing it up to save money. Swap your turkey for roasted chicken or your ham for a pork loin.
Downsize your celebration. A lot of people get hung up on doing these huge, elaborate celebrations. Downsize things a bit to help you stick to your budget this year.
Find joy in the simple things. The best thing you can do to beat inflation is to find joy in the simple things. A Christmas movie night in your home or driving around to see the lights will provide memorable moments too.
Check out local events. Churches and other organizations in the community may be providing free dinners or items for your holiday meals.
Get help where you can. Whether it is checking the local food bank or asking everyone to bring a dish, it's okay not to do it all yourself!
How is your family dealing with inflation around the holidays this year? Let me know your tips and tricks in the comments.
Read More