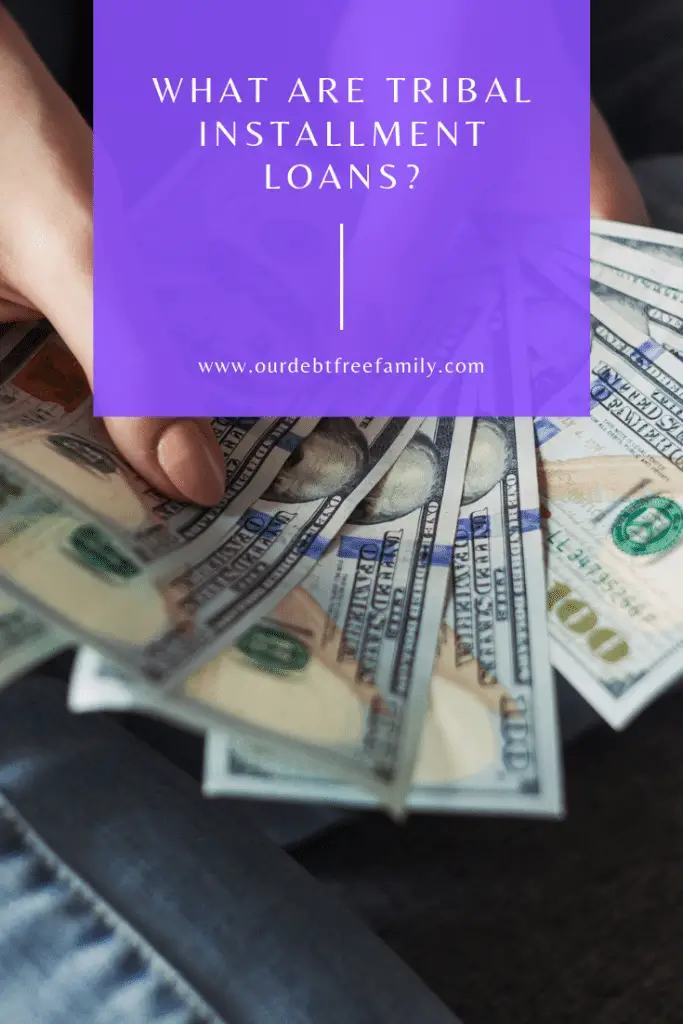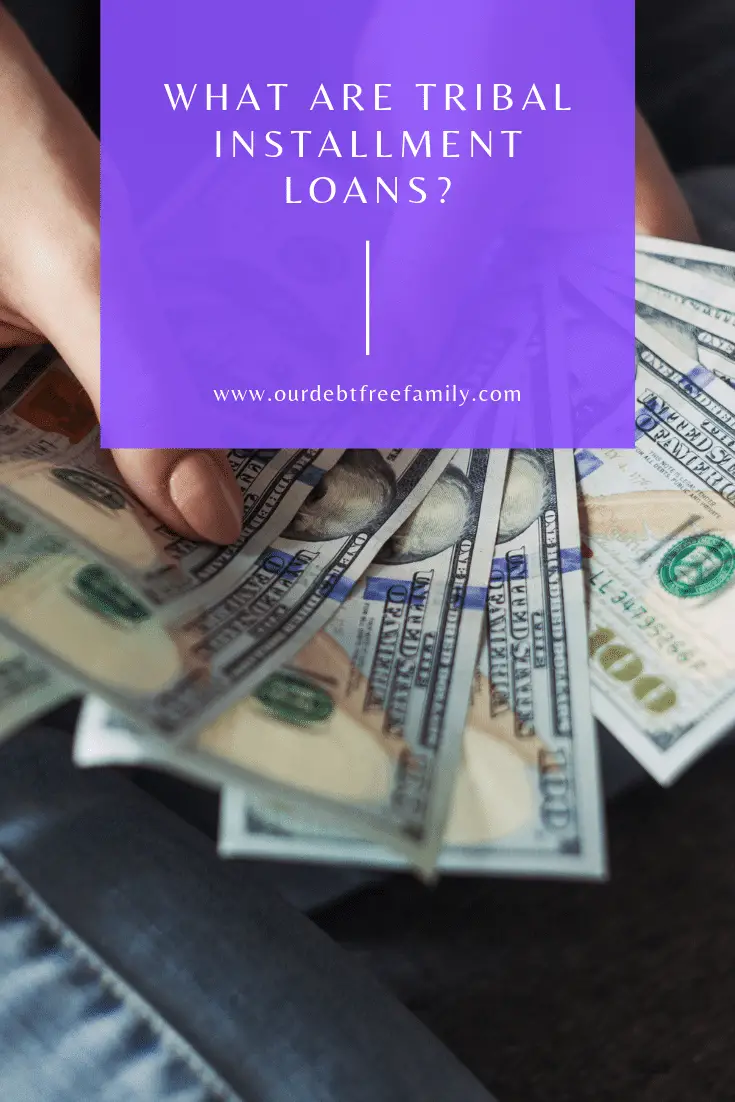 Occasionally, we take a look at different types of predatory lending to avoid on the blog. In the past, I've discussed guaranteed loans and payday loans. While these types of lending can wreck your finances, I think it is important to talk about because many of us looking to pay off debt also have bad credit, which makes us susceptible to predatory lenders.
If you're looking for a bad credit loan to help you get through a hard time, you may stumble across tribal installment loans. Here's what you need to know about this type of lending and alternatives to consider.
What Are Tribal Installment Loans?
Tribal installment loans are alternatives to payday loans. The difference is that tribal loans are only available through Native American tribes in the United States. Most tribal lenders are represented by the Native American Financial Services Association (NAFSA). This allows tribes to offer online loans.
Surprisingly, many of programs within the Native American community are paid for with these types of loans, including health care, housing, and youth programs. These types of loans are available to individuals within the tribe as well as non-tribal borrowers. In states where payday lending is illegal, tribal lenders are able to lend borrowers money.
Tribal lenders can lend money to tribal and non-tribal borrowers, and they can even lend money to customers in states where payday lending is normally illegal. While many are legitimate and fair lenders, keep in mind that because they are a sovereign instrumentality, they cannot be sued.
Do They Require Good Credit?
Most tribal lenders do not require good credit. In many cases, they simply require verification that you make $1,000 or more every month after taxes. You won't be able to get more than $2,500 most of the time though and many lenders will only provide loan terms up to six months.
Should You Get a Tribal Loan?
As mentioned above, most tribal lenders offer loans with ridiculously high APRs. If you plan on getting a tribal installment loan, you should have an aggressive repayment plan. Otherwise, you may wind up paying thousands of dollars in interest and additional fees.
Like with any type of loan or debt you take out, you should always read the fine print. Be sure you are aware of all of the loan terms. Many tribal loans have strict repayment terms.
Tribal Loan Controversy
Most Indian tribes have the resources to be able to fund their own lending business. Many of them are also members of the Online Lenders Alliance (OLA). This typically provides some kind of confidence with borrowers, however, some tribes have been known to practice irresponsible lending to increase profits.
It is also worth noting that some tribal lenders partner with third parties. If that is the case, both the tribe and the third party will collect a portion of the interest charges. In some cases, this increases the interest you pay.
Another thing that is important to keep in mind that because tribal lenders are sovereign they cannot be sued in the event there is some wrongdoing. Additionally, some tribal lenders have been known to charge up to 795 percent APR.
Alternatives to Tribal Installment Loans
When it boils down to it, tribal loans are still high-interest loan options that will not help you further your debt freedom journey. Instead of pulling out a tribal installment loan, consider one of these alternatives.
Local resources: If you are having some type of short-term financial issue, look for local resources. The food bank can assist with groceries. You may also have a community program that helps pay utilities or even help you get back on your feet.
Payment extensions: Instead of pulling out a loan to cover your current payments, consider making a payment arrangement. This can free up some immediate cash.
Side gigs: Maybe consider getting a part-time job or side gig to help with the extra cash you need. Increasing your cash flow is one of the best ways to solve your financial troubles without going into debt.
Sell a few things: You can flip things on the Facebook Marketplace by cleaning out the closest at home. There are probably a number of things you don't use lying around. Consider selling them for the extra cash you need.
Trim your budget: See if there are any of your expenses you can trim or cut completely. Look at your subscriptions and memberships, ways to cut your utilities, among other things that may save you some money.
Borrow from family: Before borrowing, if you are comfortable doing so, ask a friend or family member for help. Most of the time, family members and friends aren't aware of your financial situation because it isn't something that is talked about. Explaining your situation and asking for help could prevent you from going into debt.
Before taking out any type of loan, be sure to do your research and make sure it is the right financial decision. Nine times out of 10, taking out a loan won't further your debt freedom journey. It will only hinder it. Consider your alternatives, interest rates, and other factors before going all in.
Readers, have you heard of tribal installment loans before? Have you ever considered getting one?
Read More