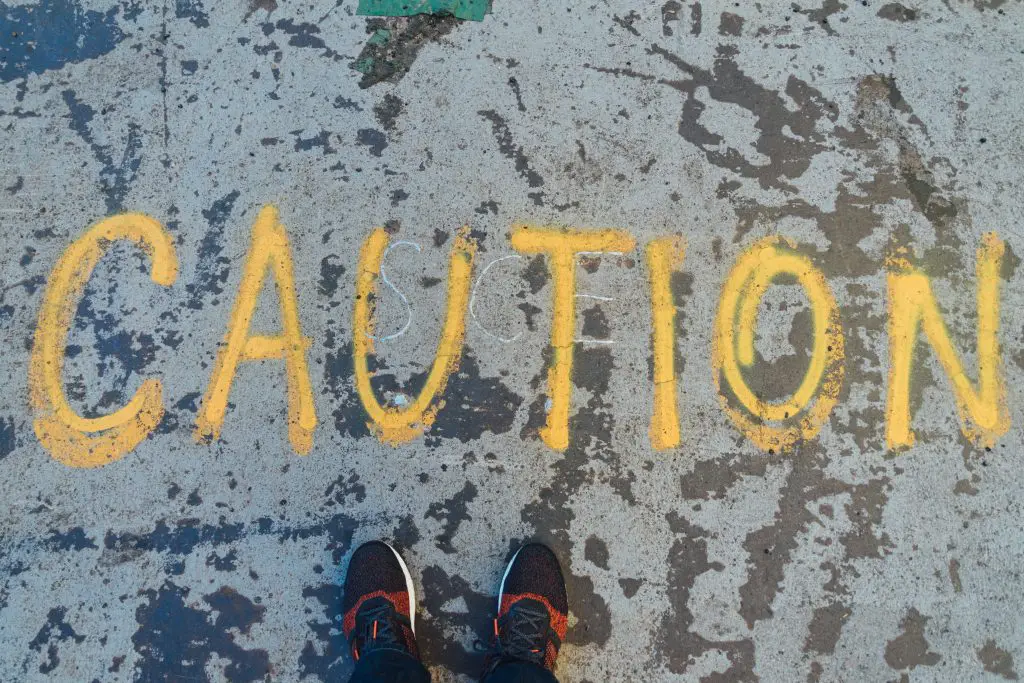 It is difficult to be in a squeeze where you feel like you need extra cash right now. We've all been there. Predatory lending companies know it too. It is important you don't fall for bad credit installment loans or guaranteed approval loans. Both of these are dangerous and will rope you into a cycle of debt.
Bad Credit Installment Loans
When you hear the words installment loan you should immediately think of high interest. Typically, high-interest loans will take you longer to pay off and subsequently put off becoming debt-free. Many of these types of loans can take years to pay off.
However, if you're struggling with your credit, paying off debt, and have no emergency savings in place, an installment loan may be necessary if something comes up. If that is the case, leaning on your credit could be nerve-wracking. Knowing that you can get guaranteed approval may provide peace-of-mind.
Many lenders boast being able to guarantee approval for your loan. That doesn't mean it is at an interest rate you can afford or even the amount of money you need.
Can You Get Guaranteed Approval?
If you're asking yourself, "do guaranteed approval loans exist for people with bad credit," the answer is no. There are certain loans designed for individuals with bad credit. However, there is no such thing as guaranteed approval.
In all reality, guaranteed approval is a myth. It suggests that no matter how bad your credit is, you will be approved for a loan with the lender. More often than not, these lenders offering a payday loan and taking a post-dated check as a promise of your payment. This type of lending also typically leads to an unending cycle of debt.
Why You Should Probably Think Twice
Bad credit installment loans, guaranteed approval, and payday loans are all things you should walk a wide circle around. For someone with bad credit or a desire for an immediate fix to their personal financial problems, these terms are just baiting you to borrow from them. It is also important to note that guaranteed approval basically tells you the lender has zero interest in whether you are actually able to pay the loan back or not.
If you're in a crunch and feel as though you need an installment loan or you're tempted by the words guaranteed approval, here are a few alternatives to consider.
Assistance Ministries and Nonprofit Organizations: Research nonprofit organizations and crisis assistance ministries in your area. Some organizations have the ability to give you financial help and counseling if needed. This can greatly help you avoid these predatory lenders.
Low Income Housing Energy Assistance Program (LIEAP): This is a federally-run program that will help low-income families pay their electric or other utility costs. Sometimes just having one less bill to pay can make all the difference. LIEAP programs vary from state to state. Research your local program and be sure to apply as soon as possible to receive these benefits.
Borrow from a friend or family member: Although it can be uncomfortable, asking your friends and family for a loan is sometimes the best option. Many times, they will understand and help you out, especially if you are willing to open up about your financial situation and why you need the money. Even if they can't give you all the cash you need, they may be able to pay for something like groceries or gas to ease your finances.
Payday alternative loans: Also known as PALs, payday alternative loans are an option for members of federal credit unions. These allow bank members to borrow small amounts of money at a lower cost than a traditional payday loan and you're able to repay it over a longer period. You will have to have been a member of the credit union for at least one month with proof of consistent income to apply for this type of loan.
Credit cards: Although wracking up credit card debt isn't something I'd recommend to anyone if you can take care of your emergency with a 0% interest credit card, it is better than getting an installment loan or falling for a "guaranteed approval" loan. Just be sure you read the fine print on your card to be sure you know when the interest will kick in.
Personal loans: Most people with bad credit won't be able to get a personal loan. However, if you are able to apply and get approved for the amount you need, they are a much option than a payday loan.
Every year, payday loans entrap millions of Americans in a cycle of debt. Don't get yourself tied up with payday loan companies! Consider the information and alternatives detailed above.
Lastly, remember your debt does not define you. If you are feeling depressed or in need, you can always call the Crisis Hotline at 1-800-273-8255. They have experience providing support for individuals in any type of crisis, including a financial crisis, and may be able to help provide you with resources that will help.
READ MORE: