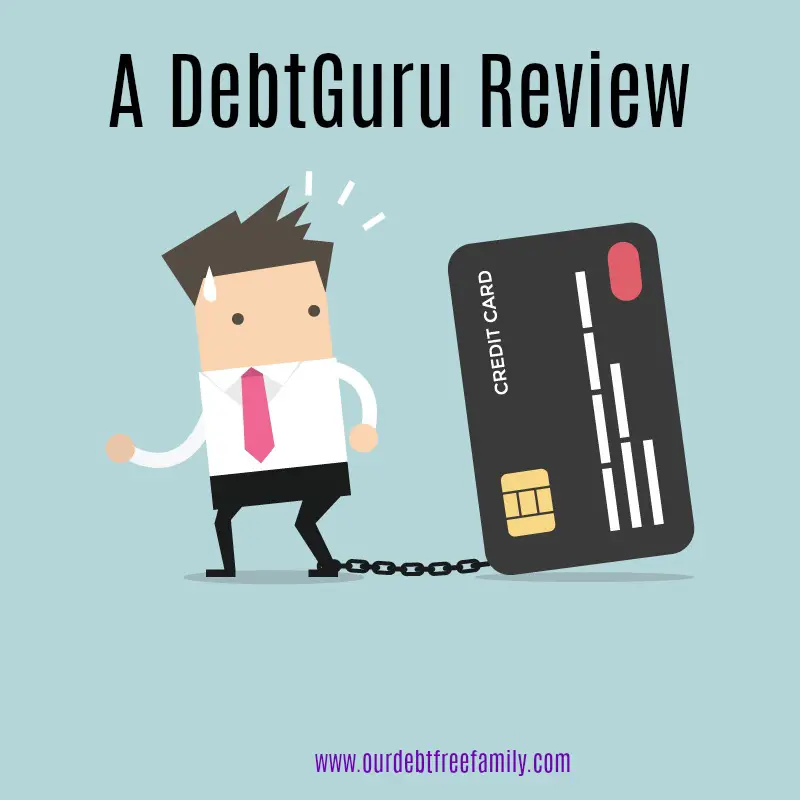 Thinking about seeking help to get out of debt? You wouldn't be the first person to do so. Financial counselors have been around for ages but what about the new-age advisors, you know, the ones you find online?
Now you can virtually make any transaction you could possibly think of online, including consolidating and paying off your debts. DebtGuru.com is a prime example of that.
About DebtGuru
DebtGuru was founded in 1998. Unlike many other debt consolidation and debt relief companies, DebtGuru is completely nonprofit. The company aims to help people pay off and pay down their debt without having to file for bankruptcy or take out a loan to consolidate. DebtGuru's program does not require any collateral and has already helped thousands of people pay off their debt.
A DebtGuru Review
DebtGuru has been helping people carve their way to financial freedom for almost two decades now. The company is able to provide a ton of great, free resources to its customer base to help them achieve their financial goals.
Getting Started With DebtGuru
To begin with, everyone (no matter who you are) is able to get a free evaluation of your finances by a DebtGuru counselor. The assessment of your finances only takes about 15 minutes and then a DebtGuru counselor provides a small session.
The session provided by the company will let you know if DebtGuru is needed for your particular situation. If the counselor believes that you need debt management assistance then you will move forward with further DebtGuru services, including setting up and reducing debt payment plans, creating a budget and payment reminders.
---
Interested in paying off debt? You may also enjoy these articles: 
---
Benefits of DebtGuru
Getting started and on your way to financial freedom is fairly easy, so that's a great perk about DebtGuru. Their debt management program claims to help people reduce monthly payments by 25 to 50 percent and get rid of fees for being late or over limit. The DebtGuru counselors also help stop the collection calls all together. DebtGuru also claims to have a fantastic relationship with creditors, which helps DebtGuru customers get the hep they need.
Outside of the actual help you'll receive through the DebtGuru program, you will also be provided with a number of resources. Through the program you will have dozens of articles and other financial tools at your service (not to mention a debt counselor).
Disadvantages of DebtGuru
DebtGuru does have a monthly fee of $39, so it will add another monthly bill. This may be a turn-off for many people trying to save more money to pay off debt. Also, while customers can cancel at any time, the company's website isn't too clear as to whether or not there will be a cancellation fee, or any other fee for that matter. It also isn't quite clear as to whether or not the company will give you your money back if the program does not suite you.
The Takeaway
Credit counseling services like what DebtGuru has to offer can help you save 10 to 15 percent of your income when paying off debt. So, if you have a bit of debt to pay off you may think about checking out DebtGuru. After all, the initial evaluation is free so what have you got to lose?
Want to speak to a DebtGuru counselor? Check out the site here.
Photo: Debt.org