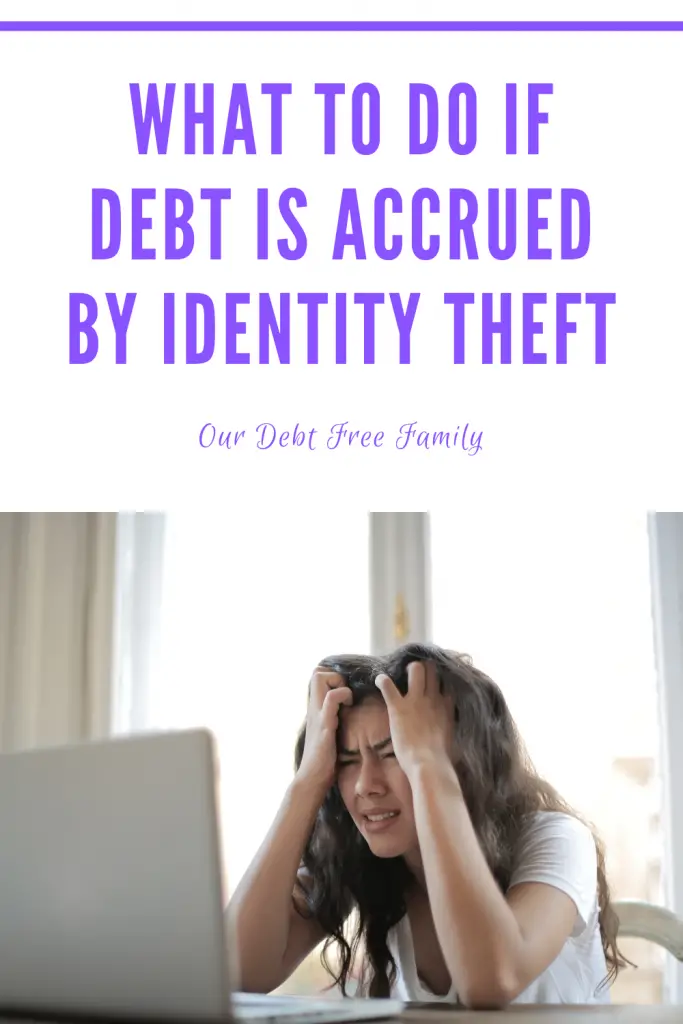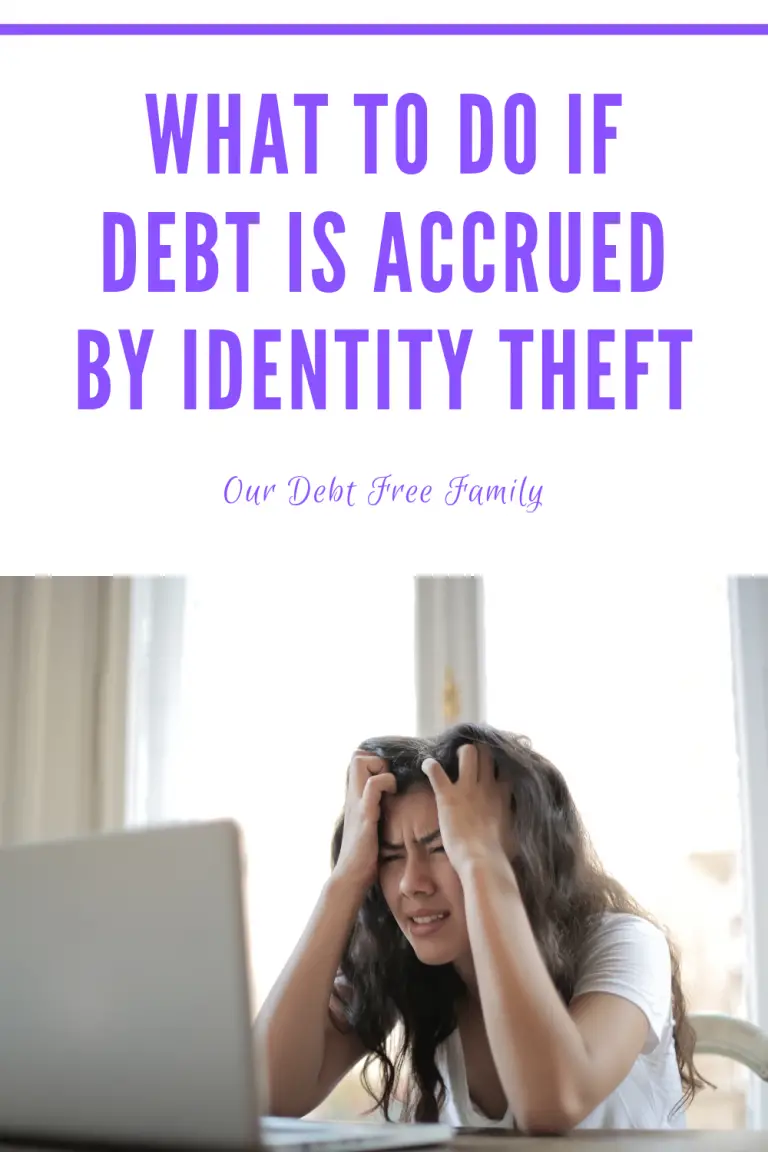 It is recommended you check your credit score at least once a year. However, those of us on debt freedom journies may check it more often. What happens when you look at your report and find something you don't recognize? What if there is a debt on your report you didn't authorize? Here's what to do if debt is accrued by identity theft.
What To Do If Debt Is Accrued By Identity Theft
You've noticed something out of the ordinary on your credit report. First thing's first, breathe. You will want to keep a level head and get all of the information on how to move forward clearly. Identity theft could cost countless dollars if not handled correctly, so you want to be sure to do it right.
File an identity theft report with the Federal Trade Commission (FTC). Next, you'll want to place a minimum of a one-year (up to seven years) fraud alert on your credit report. This way, you'll be alerted to any and all activity on your behalf.
Once you've reported the activity and moved forward with monitoring your credit, take the steps necessary to remove incorrect information. If needed, dispute the fraudulent accounts and request that creditors stop reporting them. To do this, send copies of proof of identity theft, which you will receive from the FTC.
If a debt collector is harassing you during this time, you also have the right to block them from contacting you (if all else fails).
Credit Monitoring Best Practices
Of course, you want to avoid identity theft altogether, if possible. It is a good idea to employ some credit monitoring best practices. For instance, services like Credit Karma and many credit card companies offer free credit monitoring. Many will also alert you if there has been a change. Sign up for alerts so you can be aware if there is anything abnormal taking place.
Additionally, it is always important to stay on top of what kind of scams are circulating at the time. Don't fall victim to schemes aiming to destroy your credit and finances by being uneducated about them.
Lastly, if you do find anything out of the ordinary on your credit report, call the company right away and discuss what your next steps should be. The sooner you take action against identity theft, the better.
Readers, do you have any identity theft nightmare stories you'd like to share? Comment below! I'd love to feature you on the blog. 
Read More