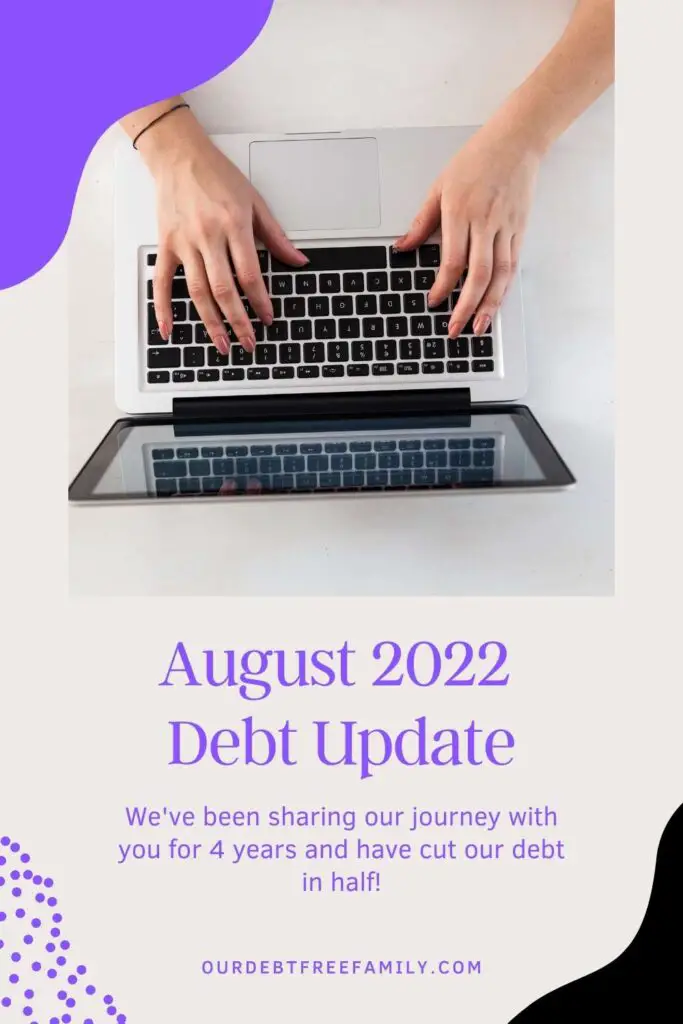 It has been a little while since I've dropped debt numbers here on the blog and, honestly, that is because it hasn't been a main focus of ours. We've been working on establishing our family and our financial goals have mostly aligned with that (emergency fund and ensuring we have everything we need). Being new parents is challenging! However, we've been navigating everything fairly well. Here's our latest debt update…
Breakdown of the Numbers
It has been about a year since our last big financial update on the blog. Two weeks before our baby was scheduled to arrive, we took another look at our finances, knowing it would be a while before we had time to really review them again. I am glad we did a serious review then because we truly haven't sat down and reviewed the numbers until now. There have been so many changes in our finances over the last year and we've rolled with every single one. Some of the highlights have been:
My husband landed an amazing full-time remote job. We are both able to work from home full time and keep our daughter home as well.
We've got side hustles making us steady cash to put towards paying off debts.
Having a child lowered our tax liability considerably. Our home office deductions were helpful too!
We are credit card debt free!!
Inflation has been interesting to navigate, but we are able to stick to a budget.
All of that being said, our main focus has been addressing our needs as a family, paying medical bills, and padding our savings. So, our debt numbers haven't moved significantly. Below is a recap of what they were last August.
Credit cards: $451 – This will be paid off in full soon.
Collections: $1,213 – We are working on getting these removed.
Car loans: $16,398
Student loans: $24,185
Now, what are the numbers this year?
Credit cards: $0
Collections: $1,205
Car loans: $11,858
Student loans: $24,185
What's Next
I've fully taken advantage of the pause on student loan payments. Once we have our emergency fund fully funded, we will be paying those off as soon as possible! That said, our EF is our main focus right now. We are also getting some items that we've needed around the house that are bigger purchases. So, we are using sinking funds for things like a dining table, new clothing, etc.
Once our EF is fully funded though, we plan to snowball our debt. The items in collections will get knocked out, then our car loan, and then the student loans. After we have accomplished that, we will start saving for a down payment on our first home.
All in all, we've made significant progress, especially when you consider where we started four years ago. We've cut our debt in half (and then some). I can't wait to see all those balances hit $0.
Read More