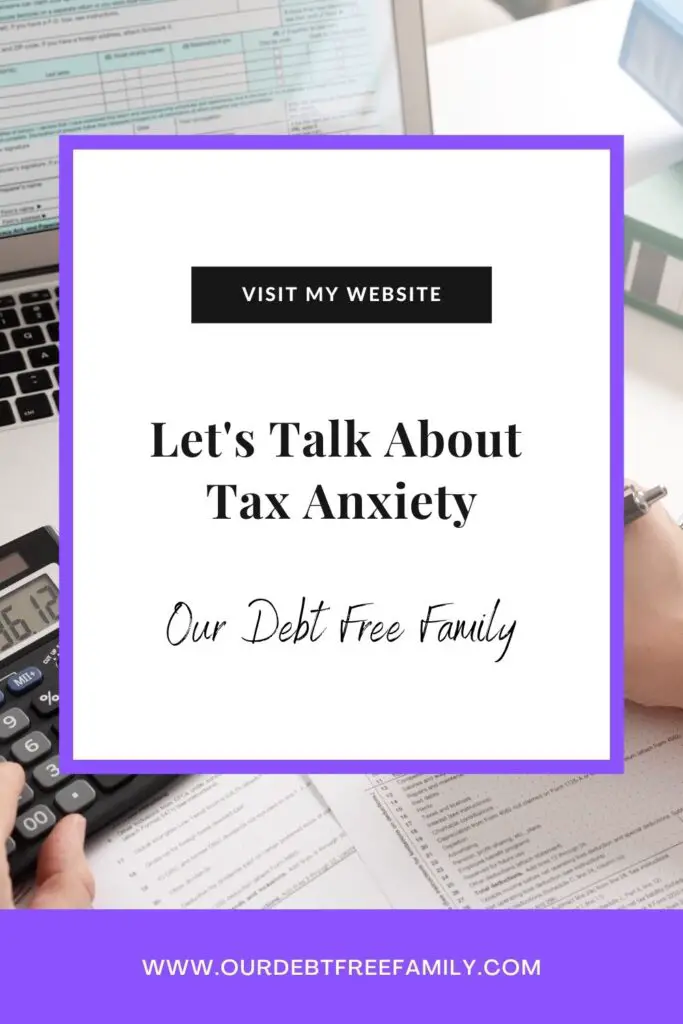 I've opened up a bit about my postpartum anxiety here on the blog recently. If we are being honest, anxiety is something I've dealt with most of my life. I've done well to find healthy coping mechanisms and avoid triggers, for the most part. One huge stressor for me every year is tax season. Like general anxiety and PPA, I wasn't surprised to find out I'm not alone in this.
What is Tax Anxiety?
Without the COVID-19 pandemic and the financial stress is has brought many people, tax time is generally a season of anxiety for many Americans. If the words "taxes," "tax season," or related terms make your heart race, you are probably among them.
More than half of the United States population worries about their finances on a weekly basis. When it comes to taxes, I'm one of the people biting their nails. I wait until the last minute because I'm afraid I'll owe and I'm afraid I'll do something wrong. A few years ago, I wound up having my wages garnished for several months because I miscalculated. Since then, I've had some pretty intense tax anxiety.
Also, with more people working as freelancers (myself included), taxes can start to get a little hairy. If you don't have a cushion in your bank account or no plan in place, things can start to spiral. That's where my  brain starts to spiral too.
How to Deal With It
Unfortunately, the saying goes that there are only two things certain in life: death and taxes. So, I can't avoid this anxiety trigger like I can with other things. I can try to make it easier on myself though. Here are a few things I'd recommend if you're also dealing with tax anxiety.
Address why you are afraid. As mentioned above, most people fear they'll owe or they'll be audited. If you're like me, you may even spiral into irrational fears like the IRS coming to arrest me and take my child if I owe (seriously). Take note of those feelings and address them.
Make sure you educate yourself about your tax liabilities. You are setting yourself up for failure if you aren't claiming the right number of dependents on your tax forms or not collecting the right receipts.
Chat with a therapist. Sometimes talking to someone about it is the best thing you can do! They can help you sort through your thought process and kick your tax anxiety to the curb.
Start a gratitude journal. It can be helpful to focus on the good things when you are feeling overwhelmed or worried. Consider all of the great things you have going on, jot them down in a journal daily. This can help manage your anxiety all year, not just at tax time.
Get help from a tax professional. When all is said and done, sometimes it is best to just cough up the money and hire a professional. If it keeps you from having panic attacks on the Turbo Tax website, it is worth it.
Last but not least, breathe. It is going to be alright!
Read More