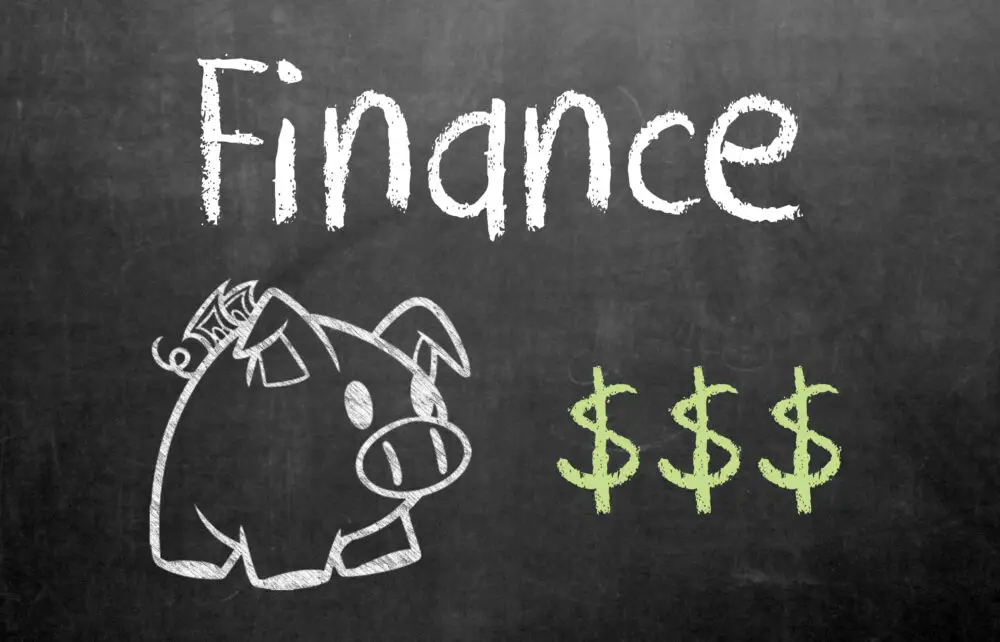 As a driver, there will come a time where you'll be looking at changing your vehicle for a newer one. Whether that's because your current vehicle has become a bottomless pit of repair and running costs, or you're starting a family a need something bigger than your current model. Unless you have the savings to cover it, it's more than likely you'll be looking at financial help to make this purchase easier. But where to begin? It can be difficult knowing which is the best option for you with so many different types of finance available. Here are some pointers to help guide you and why the alternatives may be better.
Older Vehicles Provide Better Deals
With a new year means many great deals on vehicles available. It was reported that 27% of all vehicles sold in October 2019 where brand new 2020 models, meaning many more people went for slightly older plates. This is because of the large drop in prices seen on models between 1-3 years old, even if they have low mileage. You should be able to take advantage of the dealerships wanting to make room for newer cars by moving on their current older stock. Based on that statistic, many people seem to agree. But to truly make the best of reduced costs on a nearly new vehicle, you need to choose your finance options carefully.
Higher Purchase Agreements or a Direct Lender Loan?
It can be easy to find understanding the various details of higher purchase motor finance agreements a little confusing. After all, they come with many different terms that you need to stick to avoid any extra charges. For example, if you were looking to lease a car, this will come with various details such as limited mileage to stay within or condition when giving the car back. For this reason, you could end up agreeing to pay a monthly amount that could end up being much more. Opting to purchase a car outright has far been the cheapest option for many years, as you'll only pay the value of the car. Easy if you have the savings available, so how can you still do this without having the available funds? Fortunately, there are various alternative motor finance options available that will help.
There are many lenders who are willing to provide low-interest car loans that will provide you with the interest charge upfront and combine it with a flexible repayment length for low monthly repayments. This way you can avoid the dealerships and pay them outright, leaving you to pay a manageable, low rate loan instead. This also means you'll own the vehicle, meaning you can decide to sell or keep it for as long as you want.
Credit Card
This one will depend on how great a rate you can get on a credit card. Otherwise, you could end up paying a lot more in interest than with any other option available. Credit cards are great for flexible lending, only using when you need it. But if they are not managed well, they can rack up high-interest charges and can quickly create an expensive debt. If you're thinking of using a credit card, it's worth looking for 0% interest-free deals that will mean you can, for a period, pay no interest on the amount you spend. The trick is to remember to move the balance to another credit card before the 0% period finishes, with ideally the new credit card having the same promotion.
The great thing about this is you can continue to do this for as long as you have the debt to pay. The only stumbling block would be your credit rating, as you'll need to maintain the monthly payments to ensure this doesn't drop and you can't get approved for another credit card. If done successfully, you could pay no interest at all on your vehicle amount, apart from a balance transfer fee each time you move the funds.
Peer to Peer
This one is much less used than a loan or higher purchase agreement but can work out to be a great money-saving option. Peer to peer lending involves borrowing from other people who are willing to lend to you. This means not borrowing from a bank or car dealer or other direct lender company. Instead, you would go into an agreement with someone just like you; your peers! Now what differs this from just borrowing money from friends or family is that it is done through a peer to peer platform. By using it, you'll be matched with other people willing to lend the money you require and will still need to undergo a credit check. Interest rates can be much lower, but this will depend on how good your credit rating currently is.
Read the Terms Carefully
Whichever option you choose to go forward with for motor finance should be carefully considered. Not all options will work for everyone and nearly all will require you to have a good level of credit. You should only enter into an agreement you can afford to maintain. This way, you can focus on enjoying your new vehicle, rather than worrying about how to pay for it and how much interest you're paying back.
For more of our great articles, read these:
Yes, You Can Buy Someone else's Debt
Here Are Some Handy Debt Free Charts

What Kind of Interest Will You Have On A $60,000 Loan?