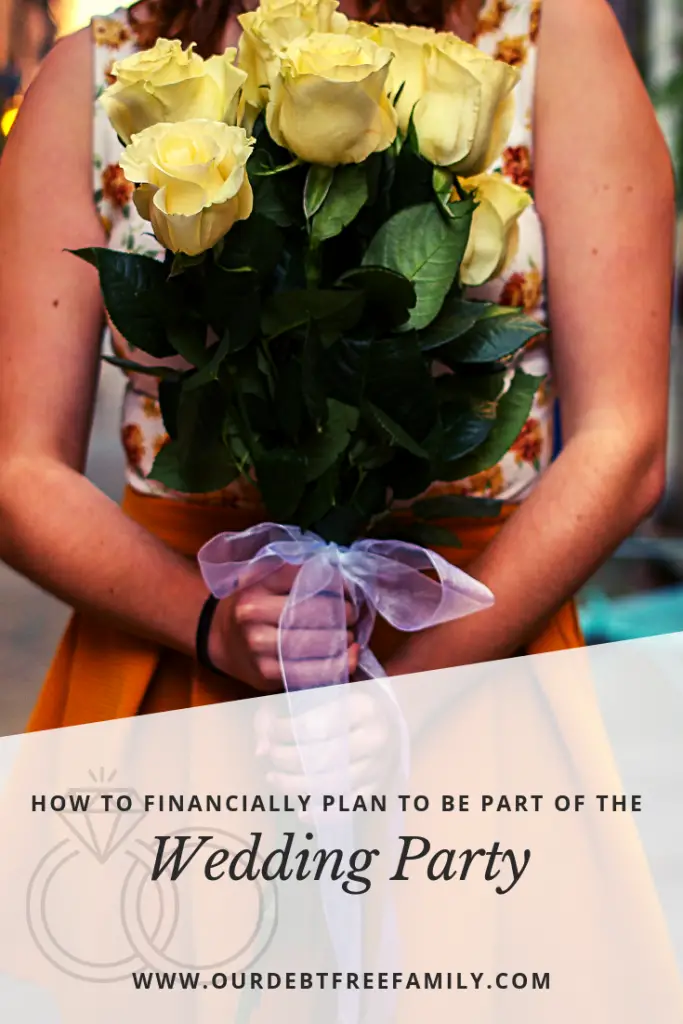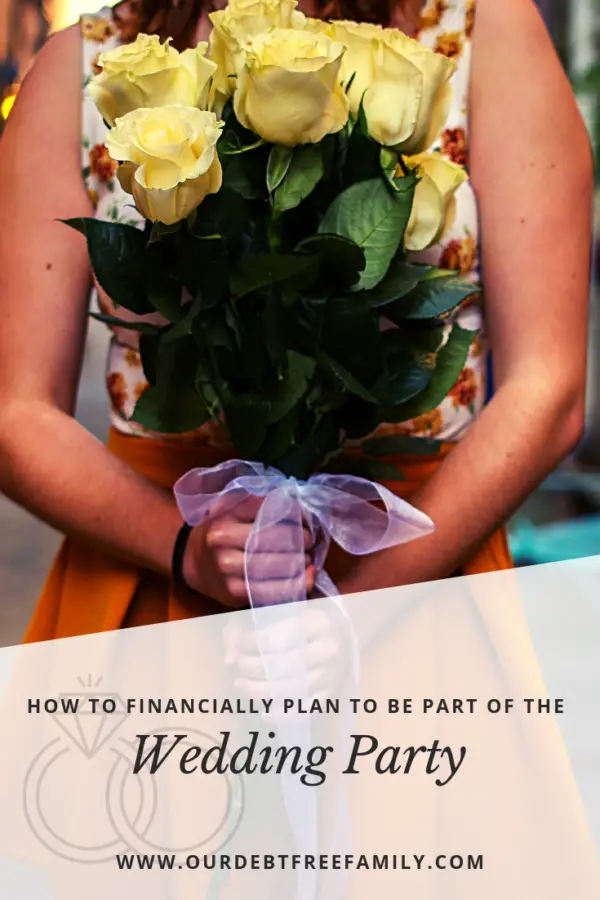 I was recently asked to be a bridesmaid in a friend's wedding. I've never been asked before, so I was thrilled. She and I have become extremely close and I was honored. However, I didn't realize how much it may cost to be in a wedding.
Debt-Free Living and Big Events
Sometimes I've found that our goal of being debt-free keeps us from doing things. Many of our friends and family don't hesitate to swipe a credit card or take out a small loan for just about anything. (Seriously, one friend has $20,000 in credit card debt because traveling is more expensive than financial health).
Oftentimes, this means we turn down invites to go to larger events that may cost more money. We've turned down group trips and music festivals, which can run in the hundreds of dollars for a single ticket.
When my friend asked for me to be in her wedding though, I had months to get things ready and didn't have to worry about swiping a credit card (because we aren't doing that anymore).
How Much Does It Cost to be in a Wedding?
So far, the wedding will be costing me about $512. That isn't including any additional money I'll need during the bachelorette weekend for food, bar entry, etc. It also doesn't include the wedding gift. When all is said and done, it will probably wind up costing me close to $800 to be a bridesmaid.
After doing some searching, that's about the average cost for anyone to be a bridesmaid these days (seriously). Of course, I said yes before we had a TON of financial changes in our lives and pulling everything off has not been easy. If you're thinking about being in a wedding and want to remain debt-free, consider these tips to keep cost low.
Be honest about your financial situation. If something is too expensive, speak up about it, but don't be negative. Come forward with more affordable solutions.
Suggest the bridesmaids get different dresses in the same color. This can help you shave down the cost of your personal dress while still having uniformity.
Consider skipping out on the spa day and doing some of the beauty items DIY. Do your own hair and makeup. Skip the nail appointment and do them yourself. While it is fun, it isn't necessary.
Stay in an Airbnb. If you're traveling for the wedding or bachelorette party, stay in an Airbnb. You may even want to consider getting a group together to do so.
Lastly, don't be afraid to say no. While the bride may be disappointed, if you can't afford the cost of being a bridesmaid, it isn't worth the stress you'll put yourself (and the bride) through.
Readers, have you been part of the wedding party? How much did it cost you? How did you plan for it?
Read More