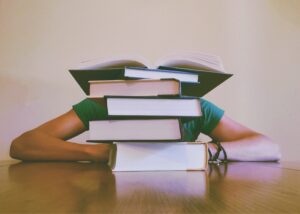 What is a Stafford Loan?
A Stafford Loan is a type of federal student loan offered to eligible undergraduate and graduate students to help cover the cost of education. It comes in two forms: subsidized (interest-free while in school) and unsubsidized (interest accrues). Repayment typically starts after graduation.
Stafford Loan Forgiveness
For many people pursuing higher education, student loan debt has grown to be a major source of stress. The burden of repaying student loans has become more difficult for borrowers as a result of increased tuition and living costs. There are, thankfully, options for help, like Stafford Loan Forgiveness programs. We will examine the specifics of Stafford Loan Forgiveness in this post, along with its advantages, prerequisites, and other relevant factors.
Understanding Stafford Loans
Undergraduate and graduate students may be eligible for Stafford Loans, sometimes referred to as Federal Direct Loans, which are a popular type of federal student loan. There are two types of these loans: Direct Subsidized Loans and Direct Unsubsidized Loans, and they are managed by the U.S. Department of Education.
Direct Subsidized Loans
Direct Subsidized Loans are a type of need-based financial aid created to help students who have a financial need that has been shown. These loans have a special feature that distinguishes them from other loan types: the government pays the interest for a predetermined length of time. This means that the government will pay the interest that accrues while the borrower is enrolled in school at least half-time, throughout the grace period following graduation, and during allowed deferral periods.
Students who do not have the financial resources to pay interest while completing their education may find Direct Subsidized Loans to be an appealing alternative because of this important characteristic. Direct Subsidized Loans ensure that borrowers are not burdened by growing debt while concentrating on their studies by alleviating them of the burden of accruing interest.
Direct Unsubsidized Loans
Direct Unsubsidized Loans are offered to graduate and undergraduate students without taking into account their financial need, in contrast to Direct Subsidized Loans. The government's interest subsidy is not included with these loans. As a result, even when the borrower is enrolled in school, interest starts to accumulate on Direct Unsubsidized Loans the moment they are disbursed.
Although this feature may at first seem less favorable, Direct Unsubsidized Loans are a real option for students who might not be eligible for need-based aid or who need more money than subsidized loans can offer. Without demanding immediate interest payments, Direct Unsubsidized Loans give borrowers the option to postpone making interest payments until after they have completed their studies.
Is a Stafford Loan a Pell Grant?
A common source of confusion for many students is whether a Stafford Loan is the same as a Pell Grant. The short answer is no; they are not the same.
Stafford Loan vs Pell Grant
Stafford Loans are federal student loans that must be repaid with interest, while Pell Grants are federal grants that do not need to be repaid. Pell Grants are typically awarded based on financial need, while Stafford Loans are available to both undergraduate and graduate students, regardless of financial need.
In essence, Pell Grants provide financial assistance that doesn't require repayment, while Stafford Loans are a form of borrowed funds with an obligation to repay. It's essential to understand the difference between these two financial aid options when planning for your education.
Stafford Loan Interest Rates
Stafford loan interest rates are critical for students planning their financial futures. These rates, set by the government, can vary based on the loan type and the borrower's academic level. The period of 0% interest rate during the COVID-19 emergency has ended, and standard interest rates have been reinstated. Commencing in October, borrowers will need to resume making payments. Below are the interest rates for direct loans first disbursed on or after July 1, 2023, and before July 1, 2024: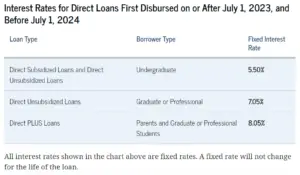 The Concept of Loan Forgiveness
A program called debt forgiveness gives borrowers the chance to have a part of their student loans forgiven or canceled in exchange for meeting certain requirements. By easing their financial load, borrowers are encouraged to pursue particular careers or take on public service positions that advance society.
Types of Loan Forgiveness Programs
Borrowers have access to many loan forgiveness options, each suited to a different career path and set of circumstances. Public Service Loan Forgiveness (PSLF), Teacher Loan Forgiveness, Income-Driven Repayment Plan Forgiveness, and Military Service Loan Forgiveness are just a few of the initiatives included in this list.
Stafford Loan Forgiveness: Key Points
With the help of several different avenues, Stafford Loan Forgiveness primarily targets debtors with Stafford Loans and offers them the chance to lessen or pay off their debt. Consider the following important issues about the forgiveness of Stafford Loans:
1. Public Service Loan Forgiveness (PSLF)
A well-known route within the Stafford Loan Forgiveness program that is geared toward debtors with careers in public service is the Public Service Loan Forgiveness. Borrowers who work for qualified companies, such as governmental entities and nonprofits, may be eligible for loan forgiveness under this program. Borrowers must perform 120 qualifying monthly payments while employed full-time in an eligible public service position to be eligible. The remaining amount on their Direct Loans is forgiven once they have fulfilled these prerequisites. Those who are dedicated to serving the public and making their communities better will benefit the most from this training.
2. Teacher Loan Forgiveness
The Teacher Loan Forgiveness program provides a mechanism for educators who are crucial in determining the course of the future to reduce their student loan burden. This program offers loan forgiveness of up to $17,500 on teachers' Direct Subsidized and Unsubsidized Loans as a way of rewarding them for working in low-income schools or educational support organizations. Teachers must teach in certain subject areas and fulfill other standards in order to be qualified. This program encourages professionals to improve impoverished neighborhoods in addition to recognizing the dedication of teachers.
3. Income-Driven Repayment Plan Forgiveness
Borrowers have a means to tailor their loan payments based on their income, thanks to income-driven repayment plans. The benefit of capping monthly payments at a proportion of the borrower's discretionary income is one of the advantages of these repayment strategies, which include IBR, Pay As You Earn (PAYE), and Revised Pay As You Earn (REPAYE). After 20 to 25 years of payments, these plans also provide the possibility of loan forgiveness. This option provides assistance to borrowers who might be dealing with long-term financial difficulties, even though the forgiven sum is treated as taxable income.
4. Other Loan Forgiveness Programs
The Stafford Loan Forgiveness program includes a number of career-specific programs designed for occupations with particular challenges and needs in addition to the aforementioned pathways. In exchange for loan forgiveness, these initiatives are intended to entice professionals to work in underprivileged or high-need areas. For instance, programs that offer assistance in exchange for their services in fields where their expertise is in great demand may be available to healthcare professionals, attorneys, and public defenders.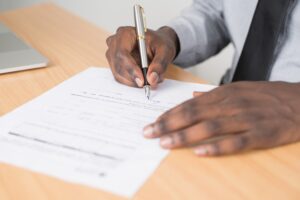 Applying for Stafford Loan Forgiveness
Applying for Stafford Loan Forgiveness includes completing a number of clear, program-specific steps that have been created for each initiative to offer forgiveness. An extensive overview of the application procedure for several Stafford Loan Forgiveness programs can be found below:
Public Service Loan Forgiveness (PSLF)
Each year or whenever there is a change in work, PSLF applicants must carefully complete and submit the PSLF work Certification Form. This form confirms the borrower's eligibility and development. Borrowers can legally file for loan forgiveness under this program if they have successfully made a total of 120 payments that match the qualifications.
Teacher Loan Forgiveness
Teachers who want to take advantage of the Teacher Loan Forgiveness program must complete the Teacher Loan Forgiveness Application as accurately as possible. Once completed, this application should be sent as soon as possible to the approved loan servicer. In order to benefit from this program, one must complete the required five-year teaching commitment before being eligible for loan forgiveness.
Income-Driven Repayment Plan Forgiveness
After making the required number of qualifying payments, borrowers who choose the flexibility offered by income-driven repayment plans will be subject to an automated assessment for forgiveness. When these payments reach their peak, borrowers are then taken into account for loan forgiveness under the income-driven repayment plan.
Additional Considerations
Before making judgments, borrowers must carefully research the terms and conditions of each forgiveness program. Some forgiveness programs have severe standards, and if they are not met, forgiveness may not be granted.
The Future of Stafford Loan Forgiveness
At the national level, there is constant discussion and debate about student loan forgiveness. Potential adjustments to current forgiveness programs and the introduction of new programs may arise as politicians think of ways to lessen the burden of student debt. It is advised for borrowers to keep up with any developments and alterations to the student loan landscape.
Conclusion
A ray of hope is provided by Stafford Loan Forgiveness for people who are struggling with mounting student loan debt. Borrowers might find chances that fit with their professional goals and aspirations as they investigate the numerous forgiveness programs that are offered. To make educated choices and start along the path to debt relief, prospective beneficiaries are recommended to speak with their loan servicers and research the eligibility requirements of each forgiveness program.
READ MORE: