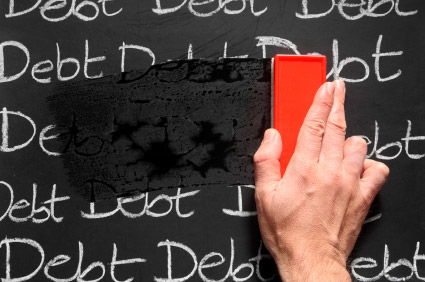 There are times when we must admit that we can't do it all ourselves, especially when it comes to money. Sometimes you'll need the help of a financial advisor or trusted friend to set up your finances and get you on the right track. However, if debt is your issue, you may want to look into debt counseling services.
But how do you know what debt counseling service is right for you?
About Debt Counseling
If you've come to the point that you think you may need debt counseling, don't worry. There are plenty of great organizations out there to help. For the most part, these are agencies with a number of counselors available to help you.
What a debt counseling agency does for an individual in debt is, instead of paying your regular debt collectors each month, you pay one bill to the debt management company. The company will also negotiate lower interest rates if possible. This can be a great way to consolidate your debt without taking out a loan.
There are some debt counseling agencies that have been exposed as scams though so you'll want to be sure you're picking the right one.
Why It's Important to Pick the Right Agency
Of course, no one wants to be scammed but it is extremely important you pick the right debt counseling agency. If you are set up with a poorly run agency (or even a scam) you could run the risk of hurting your credit even more.
While signing up with the agency themselves won't do any harm, the management of your debt repayment by the agency can impact your credit. Some scam agencies (or agencies that are poorly run) may turn your payment in late to the debt collector. This could cause your credit score to decrease because of late payment.
---
Finding a Debt Counselor
As with most things finance, you'll want to interview the agency that will be helping you and do plenty of research. A simple Google search of "debt counseling" in your area won't be enough. Each organization will want to chat with you. You will also want to make sure they are a nonprofit organization (no debt counseling agency you want to do business with is for-profit).
Generally, upon meeting your debt counselor, you will establish a debt repayment plan. Your counselor will be in charge of contacting debt collectors and haggling the interest rates down or removing fees. Once the negotiations are over, you can begin work repaying your debt.
As mentioned above, you don't want to do business with a for-profit debt counseling agency. After all, what good is paying off all your debt if you have to shell out thousands to do it? You will be looking at $50 or less to sign up for debt counseling services and another $25 to $25 per month on counseling through the debt repayment plan. Some organizations, depending on your financial status, will offer the services completely free.
You may also be able to approach an organization if your financial situation allows. Individuals there will help you get back on your feet and establish a financial plan that works (but your income will need to be within their limits).
No debt counseling agency is the same so, chances are, if you are in need there is an agency out there that can help you. If you are looking for help managing or paying off your debt, go to the National Foundation for Credit Counseling website for more information about debt counseling services.
READ MORE: