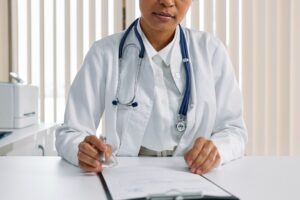 How to Get Student Loan Forgiveness For Nurses
Student loan debt is a common hardship for those pursuing higher education, and it can be especially difficult for those in professions that place a strong emphasis on public service, like nursing. Nurses who are drowning in college debt do have some hope, though, thanks to student loan forgiveness programs. This article will examine the different paths nurses might take to pay off their education loans, focusing on situations like teaching, public service, and disabilities.
Understanding Student Loan Forgiveness
Under certain conditions, debtors may be eligible for student loan forgiveness, which allows them to have all or a portion of their debt forgiven or erased. These initiatives are intended to lessen the financial strain on professionals who work in crucial industries, provide public services, or experience unforeseen life circumstances like disability. Understanding how to make use of these programs is essential for nurses, who frequently deliver essential healthcare services.
1. Public Service Loan Forgiveness (PSLF)
The outstanding balance on Direct Loans is waived under the Public Service Loan Forgiveness (PSLF) program, a federal effort, following 120 qualifying monthly payments made in accordance with a qualified repayment plan while employed full-time by an eligible company. In the case of nurses, this entails working for the government, a non-profit offering public health services, or specific non-profit groups.
Eligibility
Work for an eligible employer full-time (at least 30 hours per week).
Possesses Direct Loans.
Join an eligible repayment program, such as an Income-Driven Repayment program.
Make 120 Qualifying Payments while satisfying the prerequisites listed above.
2. Teacher Loan Forgiveness
Although this training is primarily geared toward teachers, nurses who offer direct classroom-based teaching or education services can also benefit from it. You might qualify for this program if you work in a low-income school or educational services organization.
Eligibility
Work five years in a row in a low-income school or educational services organization that qualifies.
Have Federal Family Education Loans (FFEL) or Direct Loans.
Loan forgiveness of up to $17,500 is available to highly qualified math, science, or special education teachers.
Loan cancellation of up to $5,000 for additional teachers.
3. Total and Permanent Disability (TPD) Discharge
How to get Student loan forgiveness for disability? A nurse may be qualified for a discharge of their federal student loans in the terrible event that they become fully and permanently handicapped. Borrowers are released from their loan repayment obligations by the TPD discharge if they meet eligibility requirements.
Eligibility
Give the Department of Veterans Affairs (VA) paperwork attesting to your disability.
Submit a doctor's certification attesting to your impairment and saying that you are unable to perform any substantial gainful activity as a result of your condition.
If you are a veteran, you can provide evidence from the VA proving that you are disabled as a result of your service.
4. State-Specific Programs
Nursing professionals, especially those in healthcare, are eligible for loan forgiveness or repayment aid programs in several states. These initiatives frequently aim to entice experts to work in poor or remote regions where there is a dearth of healthcare resources.
Eligibility
Work within a state's designated region of scarcity.
Commit to serving for a set amount of time, typically a few years.
Meet the criteria set forth by the state program.
5. Nurse Corps Loan Repayment Program
The HRSA oversees this program, which provides registered nurses, such as nurse practitioners and nursing faculty, with loan repayment aid in exchange for work in impoverished regions.
Eligibility
Work as a nurse faculty member or at a Critical Shortage Facility (CSF).
Serve in a region with a high need for at least two years.
Receive money to pay off your qualified loan balance up to 60%.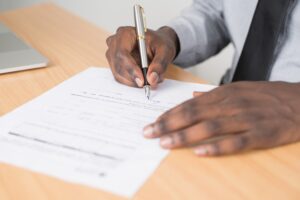 Navigating the Application Process
The process of making an application for student loan forgiveness can be difficult and time-consuming. Follow these guidelines to guarantee a successful application:
1. Research and Eligibility
It is essential to do extensive study on any forgiveness programs for which you may be qualified. Understanding the qualifying requirements for each program is the first step to submitting a successful application. Spend some time reading the program criteria to make sure you meet all the prerequisites. Detailed information about each program can be found on the websites of relevant government organizations, such as the HRSA or the U.S. Department of Education.
2. Loan Consolidation (if necessary)
Consolidating your current federal loans into a Direct Consolidation Loan can be essential if they are not forgiven. The Public Service Loan Forgiveness (PSLF) program, for example, only accepts Direct Loans, which is a crucial point to keep in mind. Your loans may become eligible for PSLF if you consolidate them, but be aware that this process may reverse any progress you've made toward forgiveness.
3. Choose an Income-Driven Repayment Plan
Participation in an income-driven repayment plan is frequently necessary for forgiveness programs like PSLF. These plans make your monthly payments more reasonable by adjusting them in accordance with your income and family size. Income-driven repayment programs occur in a variety of forms, including IBR, PAYE, and Revised Pay As You Earn (REPAYE). Select the strategy that most closely matches your financial condition and aspirations.
4. Employment Certification
A crucial part of the application procedure is routinely submitting the Employment Certification Form. This form verifies that you're on the correct track and assists in verifying your work eligibility. You can monitor your progress toward the necessary number of contributions by submitting this form on an annual basis or whenever you switch employers. Additionally, it gives you a chance to address any potential problems before they prevent you from receiving loan forgiveness.
5. Maintain Detailed Records
It's crucial to keep track of every step of your road toward loan forgiveness. Keep thorough records of your employment history, payments, and any correspondence you have with program administrators or loan servicers. If any questions or problems develop throughout the application process, this material will be crucial. A well-organized record will also make it simpler for you to accurately fill out your final forgiveness application.
6. Follow Up
It's a proactive move to cancel student debt is to regularly check in with your loan servicer to make sure everything is going as planned. Regularly checking in enables you to take care of any potential difficulties right away. Addressing any anomalies in your payment count or job verification as soon as possible will help you avoid future time and stress costs. Misunderstandings and delays in your application process can be avoided by communication with your loan servicer.
7. Submit the Final Forgiveness Application
Once you've made the necessary amount of payments and complied with all other requirements, it's time to submit the final application for forgiveness. You must submit documentation of your eligible employment and payments in this phase. Review the directions provided by the program administrator carefully, as the procedure may vary based on the program. Before submitting any documents, make sure they are all double-checked, correctly filled out, and attached.
The Benefits of Student Loan Forgiveness
Nurses can gain a lot from student loan forgiveness programs that go much beyond simple financial comfort. These programs are made to honor the commitment and vital contributions of professionals like nurses while also providing them with a way to lessen the weight of their student loan debt. The following are some major advantages that nurses can get from participating in these programs:
1. Debt Relief
The release from a large financial load is the benefit of student loan forgiveness that is most evident and immediate. Nursing graduates frequently have large student loan debt, and the resulting monthly payments can be financially burdensome for years. By receiving loan forgiveness, nurses are able to divert money that would have been used to make loan payments to other crucial aspects of their lives. They may be able to save money, make investments, or spend it on important things like home ownership, family needs, or additional education.
2. Career Flexibility
Loan forgiveness programs encourage people to stick with their chosen careers, which is crucial for nurses. Because of the importance of nurses to the healthcare system, there is a great demand for their knowledge and abilities. These programs allow nurses to concentrate on their professional objectives and aspirations without being primarily driven by financial worries by providing loan forgiveness. The flexibility to explore other professions or pursue advanced degrees without worrying about being burdened by student debt as a result can increase work happiness.
3. Public Service Contribution
Many student loan forgiveness programs demand that participants work for nonprofits or in impoverished communities. This is particularly valid for initiatives like the Nurse Corps Loan Repayment Program and PSLF. These programs give nurses who are driven to improve their communities the chance to balance their professional aspirations with their desire to help others. Nurses can significantly contribute to the improvement of the general health and well-being of their communities by working in places where there is a shortage of healthcare services.
4. Professional Growth
Programs for loan forgiveness can also help people advance professionally. These programs allow nurses to concentrate on continuing education, attending conferences, and pursuing certifications that can improve their skills and open doors to new career prospects while providing financial assistance. The finest patient care requires remaining current with the most recent developments as the healthcare industry develops.
5. Reduced Stress and Improved Well-Being
Student loan debt management can be stressful and detrimental to general well-being. Nurses who take part in loan forgiveness programs might lower their stress levels and improve their mental and emotional health. This can then result in improved work performance and better patient care.
Conclusion
Nurses have a valuable opportunity to lessen the financial burden of pursuing a nursing career through student loan forgiveness. Despite the complexity of the path, it is definitely worth it for the professional and financial rewards. As you follow this road, keep in mind that your dedication to nursing contributes to the improvement of the healthcare system as a whole, as well as the care of individual patients.
READ MORE: