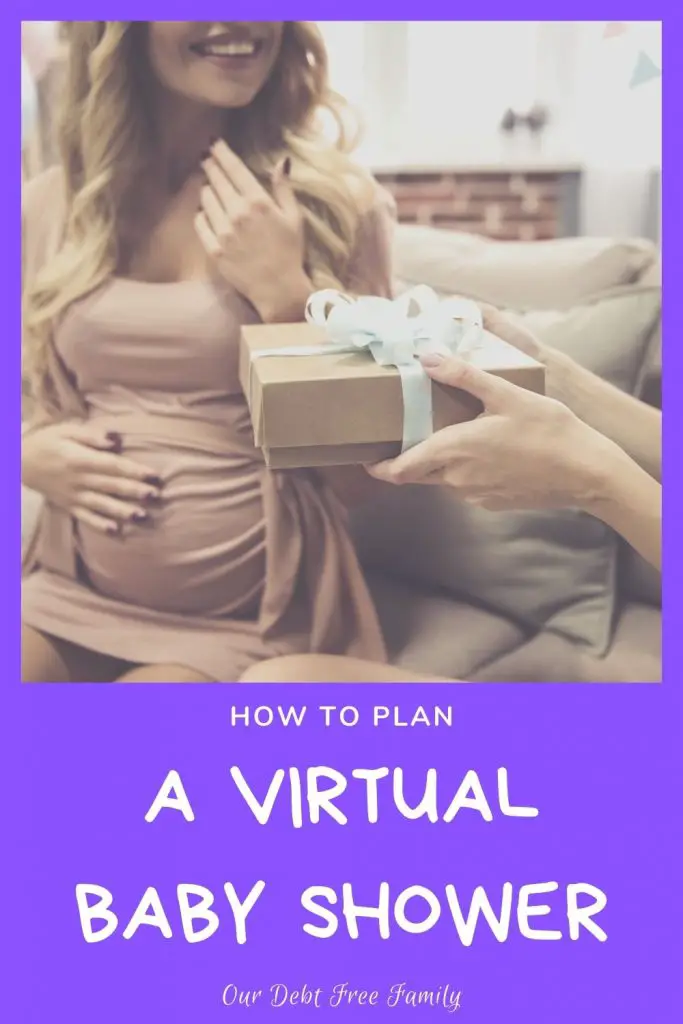 The COVID-19 pandemic changed a lot of things for people. Mainly, it has changed the ways many of us interact with one another. Now, more than ever, there are virtual events taking place and people are "Zooming" in to join parties. If you're expecting a new addition to your family like we are, you may be wondering how to go about planning a virtual baby shower.
Virtual vs. In-Person
There are plenty of pros and cons to having a virtual baby shower versus an in-person get-together. When you are considering which will be best for you, you should weigh each of the points below and think about what you'll be comfortable with.
Pros and Cons of a Virtual Baby Shower
The main pros where hosting a virtual shower is concerned are reducing your risk of exposure to COVID-19. Although more and more people are getting vaccinated, it is hard to tell what is/is not safe. Additionally, if you have a number of family and friends out of town, it makes it easier for them to feel involved.
Cons of hosting virtually are more personal in nature, typically. You won't get to take photos for your memory book or play any humorous games in person. It may also impact the types of gifts you receive. Many people tend to spend more when they are attending a shower in person.
In-Person Baby Shower Benefits and Disadvantages
There are not many cons to hosting an in-person baby shower other than potential exposure to the virus. You may also be concerned about the cost of hosting a shower. However, this is generally taken care of by a third party throwing the event for you. If you are more of an introvert, an in-person event may also cause you some anxiety.
The benefits of hosting an in-person shower are plentiful. You will get to see some of your close family and friends and celebrate the arrival of your new baby. It gives you a chance to play fun games with one another and truly enjoy the day. You may also find you receive more items from your registry (and more fun non-registry items) when you host something in person as well.
How to Plan a Virtual Baby Shower
When it comes to planning a virtual baby shower, you need to be creative. Virtual showers didn't really exist until about a year ago, so ideas for games, activities, and what to do need to be thought up. Here are a few things to help you get started.
Start an online registry. We started our registry on Amazon, which makes it easy for people to search, find what we are in need of/asking for, and send directly to our home. For folks out of town, this has been great! Target, Walmart, and other retailers also have online registries. Do some searching to figure out which one you like the most.
Start a diaper fund. You can do this on Amazon's registry fairly easily. If you aren't registered on Amazon, consider creating a fund for diapers where people can contribute. In the first year alone, new parents will spend more than $1,000 on diapers. So, this is a valuable gift for people to give.
Figure out who WILL be present. Even though you are hosting virtually, have a couple of friends or family over while you host the virtual event. This makes it less awkward when you are putting activities together, opening gifts, and easier for you to take those frequent bathroom breaks.
Create a virtual invite. You can either do this via email or a Facebook event page. Have a way for people to virtually RSVP and a system for keeping track. Of course, there is less stress on the RSVP than if you were providing food and drink for everyone.
Search for virtual games to play. This website has quite a few good baby shower game ideas that you can play virtually. One of the popular ones is "Guessing Baby," which entails guessing the exact delivery date, weight, measurements, etc.
Have a virtual message board. Allow your virtual guests to leave well wishes for the family and new arrival. Be sure you use a message board that you can readily gain access to. Some will even allow you to download the messages (which you may want to keep for your baby book).
What I've Decided to Do
While a virtual baby shower does have a lot of options, I've personally decided to hold one in person. We have a lot of local family and friends that will be excited to celebrate (and so are we). Of course, for our out-of-town folks, we will still be extending the invite and online registry so that they can be involved in the celebration if they can't make it in person as well. It will be a day to remember with family and friends!
Read More