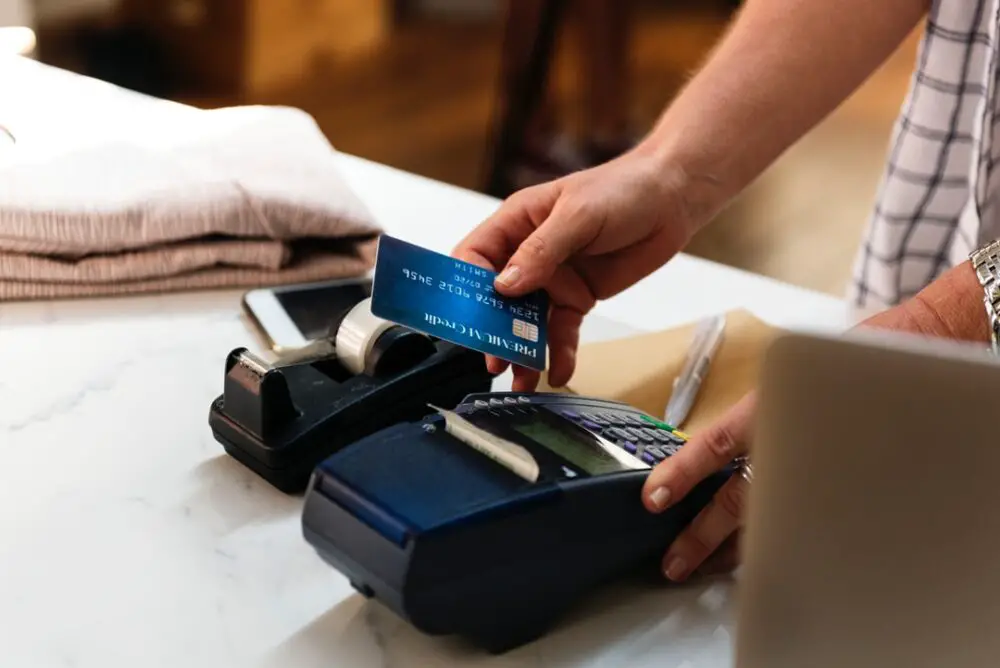 Credit where credit's due. There are some great deals around which can really help stretch your budget. When you're juggling the expenses of a family, your plastic friend can really become one of your best friends.
There is one vital thing to be careful about though. You need to make sure you can pay off the balance every month and in full. That way you won't incur interest and you won't run up debt. Budget carefully and be wary of payday loans.
Your flexible friend should also be a friend with benefits. That way you'll be able to earn cash or other incentives back on all your purchases.
We're going to look at what makes the best credit card for everyday spending.
Best Cards for Cash Back Rewards
If what matters to you is getting your hands on more cash, then you should take a look at our top four picks. They all offer a generous percentage of cash back on your spends, particularly useful after the holiday season.
They may not come with a hefty amount of prestige but they're hard-workers. As ever, just be sure to always settle the full balance on time. If you don't, you're likely to greatly reduce the benefit of using your card.
Remember too that applying for too many cards could damage your credit rating. It's an important point to keep in mind. Choose carefully.
1. Citi® Double Cash Card
Think of this card as a dependable workhorse. What it lacks in glamour it makes up for with the ease by which you can earn cash back. It's a generous giver, with two percent back on every purchase.
You'll receive one percent on the actual purchase and a further one percent when you pay it off. If you're leading a busy life then this card could be the one for you. There are no sign-up bonuses but there is also no annual fee.
2. Chase Freedom Unlimited®
This is another great cash back winner. It pays a great one point five percent flat rate on all purchases. There's also a zero percent APR on balance transfers for a generous fifteen months.
There's more to come.
Cardholders will receive a one hundred and fifty dollar cash bonus. That'll happen after spending at least five hundred dollars in the first three months. That could come in handy and pay for a stash of extra groceries.
3. The American Express Blue Cash Preferred® Card
Crack open the bubbly. This card will give you a massive six percent cash back at U.S. supermarkets on spends of up to six thousand dollars a year. After that, the rate drops to one percent. This card earns three percent when used at gas stations.
There are a couple of things to watch. The card has a ninety-five dollar annual fee. You can make this back though if you reach the supermarket spend threshold.
Watch out too because cash back does not apply on spends at wholesale clubs and superstores. There's a cash reward introductory offer with the card though.
4. Capital One® Quicksilver® Cash Rewards Credit Card
This is another great card for earning cash back simply. It offers a flat rate of one point five percent on everything purchased on the card.
There's a great sign-up bonus of one hundred and fifty dollars too. That's provided you spend at least five hundred dollars on the card in the first three months. There's no annual fee and zero percent balance transfer rate for fifteen months.
Cards with Incentives for Eating out
If you and your family eat out a lot then why not earn something for the privilege? Some cards are going to do just that. Here are our top two.
1. Capital One® Savor® Cash Rewards Credit Card
This card earns a massive four percent on restaurant and entertainment spends. There's also two percent cash back on grocery purchases and one percent on everything else.
There's no annual fee for the first year but after that, it's a rather hefty ninety-five dollars per year. There's a five hundred dollar cash bonus incentive. This kicks in after you've spent three thousand dollars in the first three months.
This card also a sister version which doesn't have an annual fee.
With this card, you'll only get three percent back on dining and entertainment but the other spend incentives are the same. And, you only have to spend five hundred dollars in the first three months to qualify for a cash reward.
2. Uber Visa Card
This card gives you a fantastic four percent cash back on dining purchase. It offers two percent back on any online purchases.
It's also a useful card for travelers as it'll give you three percent cash back on hotel or airfare purchases. It comes with some extra perks too.
Mobile phone protection is thrown in. If you are going overseas there are also no foreign transaction fees.
Help with Your Well-Earned Vacation
Some cards can also help you put money towards travel expenses. If you're saving hard for a family holiday then these cards could be a perfect match. Here's a card that's going to work hard for you.
Comparison websites can often be helpful. Compare these cards available to some foreign users to get an idea of the sorts of deals on offer.
1. Capital One® Venture® Rewards Credit Card
This is a great card to have if you want to earn and redeem rewards for traveling. You'll get two miles on all purchases. Not only that but you'll get ten miles per dollar when you book through Hotels.com.
There's a good sign-up bonus too. You can get a one-off bonus of fifty thousand miles when you spend three thousand dollars in the first three months. That equates to five hundred dollars in travel. The annual fee kicks in after year one.
The Best Credit Card for Everyday Spending
The first thing to decide is what matters to you most. You might prefer cash rewards, travel incentives or even a great balance transfer period. Which is the best credit card for everyday spending will depend on what works for you.
Check out our toolkit here for other ways we can make your well-earned dollars go further and ensure you keep debt-free.